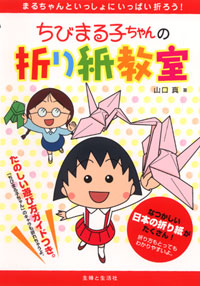 Chibi Maruko-chan no Origami Kyoshitsu
Diagrams : 93 models : Charactor of TV animation "Chibi Maruko-chan", and Traditional models.
 Author:Yamaguchi Makoto
 Publisher:SHUFU TO SEIKATSU SHA CO.,LTD. (April 2006)
 Language : Japanese
 Size:148 X 210mm / Page : 176, and full collor page : 4
 ISBN-10:4391138565
 ISBN-13:978-4391138566
*You can get autograph by Yamaguchi Makoto if you hope. Please contact us when you order.

---
---
---