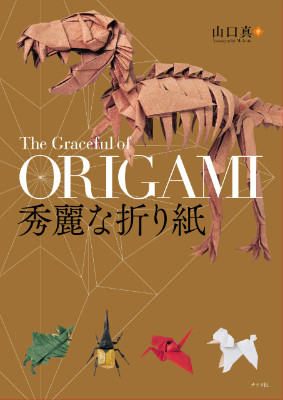 The Graceful of Origami
Diagams : 28 models by origami creators of all over the world.
 Author:Yamaguchi Makoto
 Publisher:Natsumesha Co.,LTD. (July 2017)
 Language : Japanese
 Size:184 X 234mm / Page : 272
 ISBN-10:4816363017
 ISBN-13:978-4816363016
*You can get autograph by Yamaguchi Makoto if you hope. Please contact us when you order.

---
---
---
We resume an international shipping by "Airmail" because still SAL shipping is suspending.
However, still some countries(USA, Canada, Australia etc...) has not accept Airmail items yet. so please confirm the following page whether your country accept the Airmail or not before ordering.
Service availability by country(Japan post)
---
Chapter 1 : MYTHIC HUMANOIDS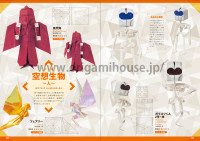 Karasu-Tengu by Kamiya Satoshi
Skeleton (GAIKOTSU Figure) by Hojyo Takashi
Fairy by Kimura Yoshihisa
---
Chapter 2 : BIRDS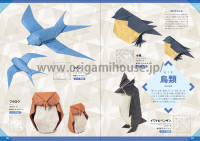 Rockhopper Penguin by Yamaguchi makoto
Swallow by Sipho Mabona
Owl by Tsuda Yoshio
Little Bird by Komatsu Hideo
---
Chapter 3:ANIMALS
Poodle Dog by Roman Diaz
Dalmatian by Yamaguchi makoto
Cat by Yamaguchi makoto
Chipmunk by Katsuta Kyohei
Raccoon by Quentin Trollip
---
Chapter 4 : INSECTS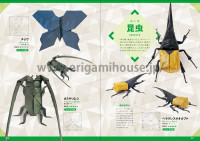 Butterfly by Yamaguchi makoto
Longhorn Beetle by Nishikawa Seiji
Hercules Beetle by Kamiya Satoshi
---
Chanpter 5:FANTASY CREATURES
Black Dragon by Kimura Yoshihisa
Godzilla 2016 by Kamiya Satoshi
King Ghidorah by Kozasa Keiichi
Pegasus by Kawahata Fumiaki
---
Chapter 6:TYRANNOSAURUS
---
A la Carte
Rose Crane by Kamiya Satoshi
Fujimoto Hydrangea by Fujimoto Shuzo
Bubble Eye Goldfish by Ronald Koh
Army Knife by Maekawa Jun
Anomalocaris by Kawahata Fumiaki
---