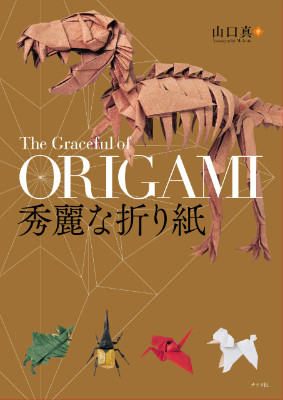 The Graceful of Origami
Diagams : 28 models by origami creators of all over the world.
 Author:Yamaguchi Makoto
 Publisher:Natsumesha Co.,LTD. (July 2017)
 Language : Japanese
 Size:184 X 234mm / Page : 272
 ISBN-10:4816363017
 ISBN-13:978-4816363016
*You can get autograph by Yamaguchi Makoto if you hope. Please contact us when you order.

---
---
First Zone (Asia) Click here for details
 Note: KOREA, TAIWAN is not accepting SAL 
Airmail
JPY3,930
Shipping and Handling fee included.

Registered Airmail
JPY4,480
Shipping and Handling fee included.

SAL
JPY3,400
Shipping and Handling fee included.

Registered SAL
JPY3,950
Shipping and Handling fee included.
---
What is SAL? : SAL(Surface Air Lifted) is a service where international mail is handled as surface mail in both Japan and the destination country and as airmail between the two countries. The service is slower than Airmail mail, but the cost is lower than airmail.
Some countries are not available SAL. Please check here Whether your country is accepting SAL.
SAL with Registered mail for the following countries is not available.
Australia, Greenland, Denmark, Germany, Norway, Hungary, Finland, and Poland.
If you order more then 2 books, The shipping fee is based on the weight of the books. so the shipping cost is same. But, if you wish to use registered option. we can send the books by 1 package. so, we need only 1 registered option.
The package without registered is not insured and it is not traceable.
We strongly recommend to choosing "Registered" if you have any worries about shipping.
We will not be held responsible if package is lost once shipped by the post office without being registered.
See to How to order for detail.
---
Chapter 1 : MYTHIC HUMANOIDS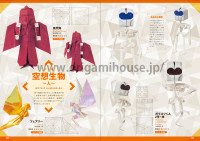 Karasu-Tengu by Kamiya Satoshi
Skeleton (GAIKOTSU Figure) by Hojyo Takashi
Fairy by Kimura Yoshihisa
---
Chapter 2 : BIRDS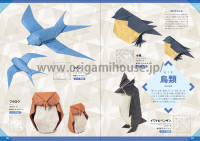 Rockhopper Penguin by Yamaguchi makoto
Swallow by Sipho Mabona
Owl by Tsuda Yoshio
Little Bird by Komatsu Hideo
---
Chapter 3:ANIMALS
Poodle Dog by Roman Diaz
Dalmatian by Yamaguchi makoto
Cat by Yamaguchi makoto
Chipmunk by Katsuta Kyohei
Raccoon by Quentin Trollip
---
Chapter 4 : INSECTS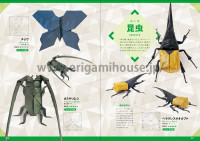 Butterfly by Yamaguchi makoto
Longhorn Beetle by Nishikawa Seiji
Hercules Beetle by Kamiya Satoshi
---
Chanpter 5:FANTASY CREATURES
Black Dragon by Kimura Yoshihisa
Godzilla 2016 by Kamiya Satoshi
King Ghidorah by Kozasa Keiichi
Pegasus by Kawahata Fumiaki
---
Chapter 6:TYRANNOSAURUS
---
A la Carte
Rose Crane by Kamiya Satoshi
Fujimoto Hydrangea by Fujimoto Shuzo
Bubble Eye Goldfish by Ronald Koh
Army Knife by Maekawa Jun
Anomalocaris by Kawahata Fumiaki
---